5 Day Juice Cleanse
00000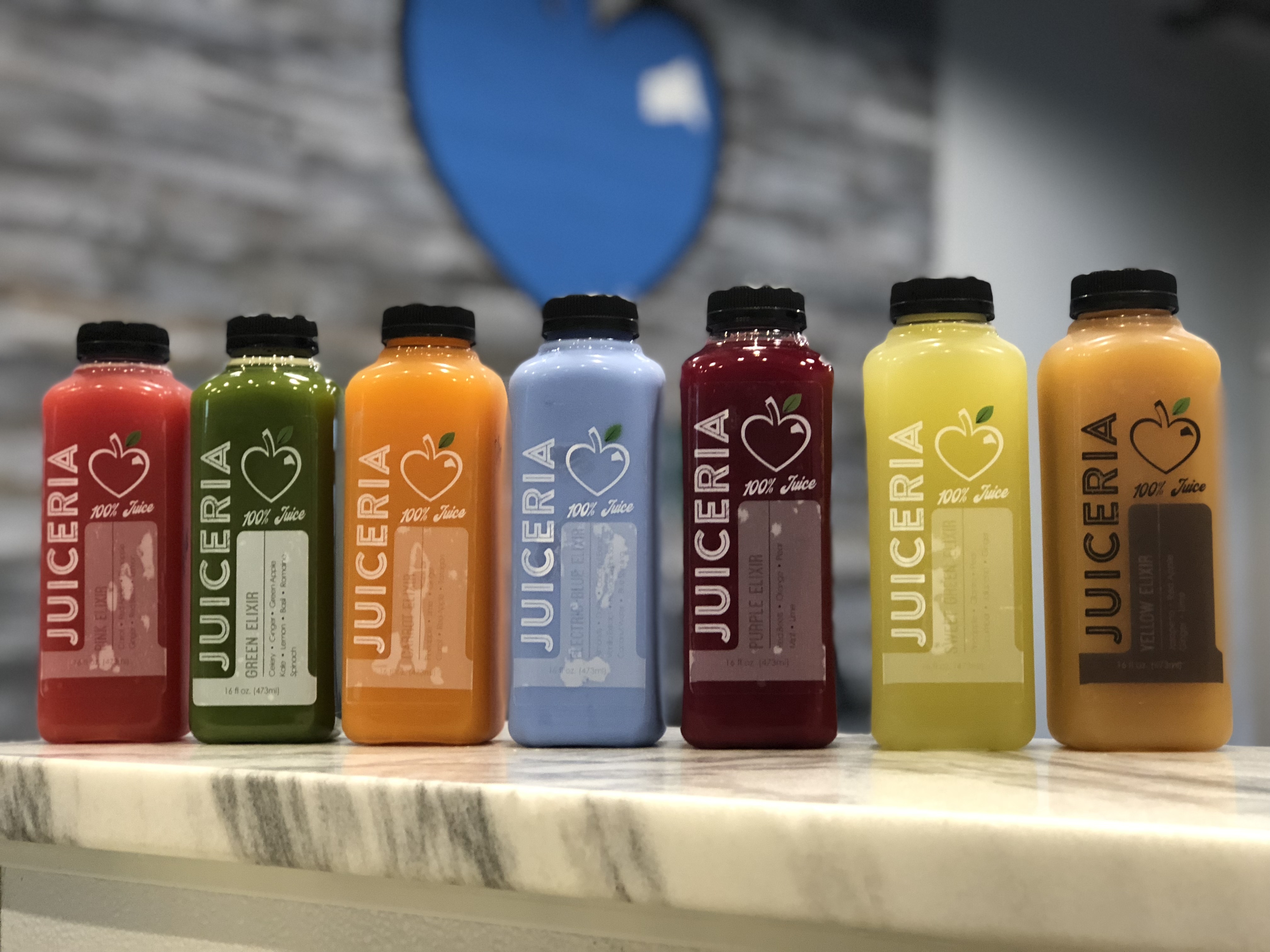 Tipping the hat to you! You are a Juice Pro! Way to keep your body running optimal! This package is 30 of Juiceria's Powerhouse juices!
Consume, Absorb, Replenish, Reboot, Stay Sharp, Stay Healthy!
We are proud to have you on the team!
30 Bottles in this package
All recipes
Remember to start your day off with the lightest color juice and work your way through to finish with the darkest juice!
Keep up the hard work juicers! #iJuice #Crushit #EatGoodFeelGood #DrinkGood #KeepingHealthy