CLICK HERE TO ORDER ONLINE
Where Fresh Meets Fast
Skip the line and get in and out faster with our online ordering option. Your life is fast paced and you're on the go. Why should your food be any different? When you can't make freshly prepared and healthy meals at home, count on Juiceria! Our menu of smoothies, cold-pressed juices, acai smoothie bowls, breakfast, lunch, and kid's options provides something for everyone! Order online for the fastest freshness available!
Get back to your day and get on with your plans by ordering online. Fresh, fast, fun, and oh, so flavorful! What's not to love about Juiceria Smoothie Bar & Café? We are here to cater to your healthy and fast-paced lifestyle and answer your pleas for fast and flavorful food. Check out our menu to see what the hype is about and make your choice.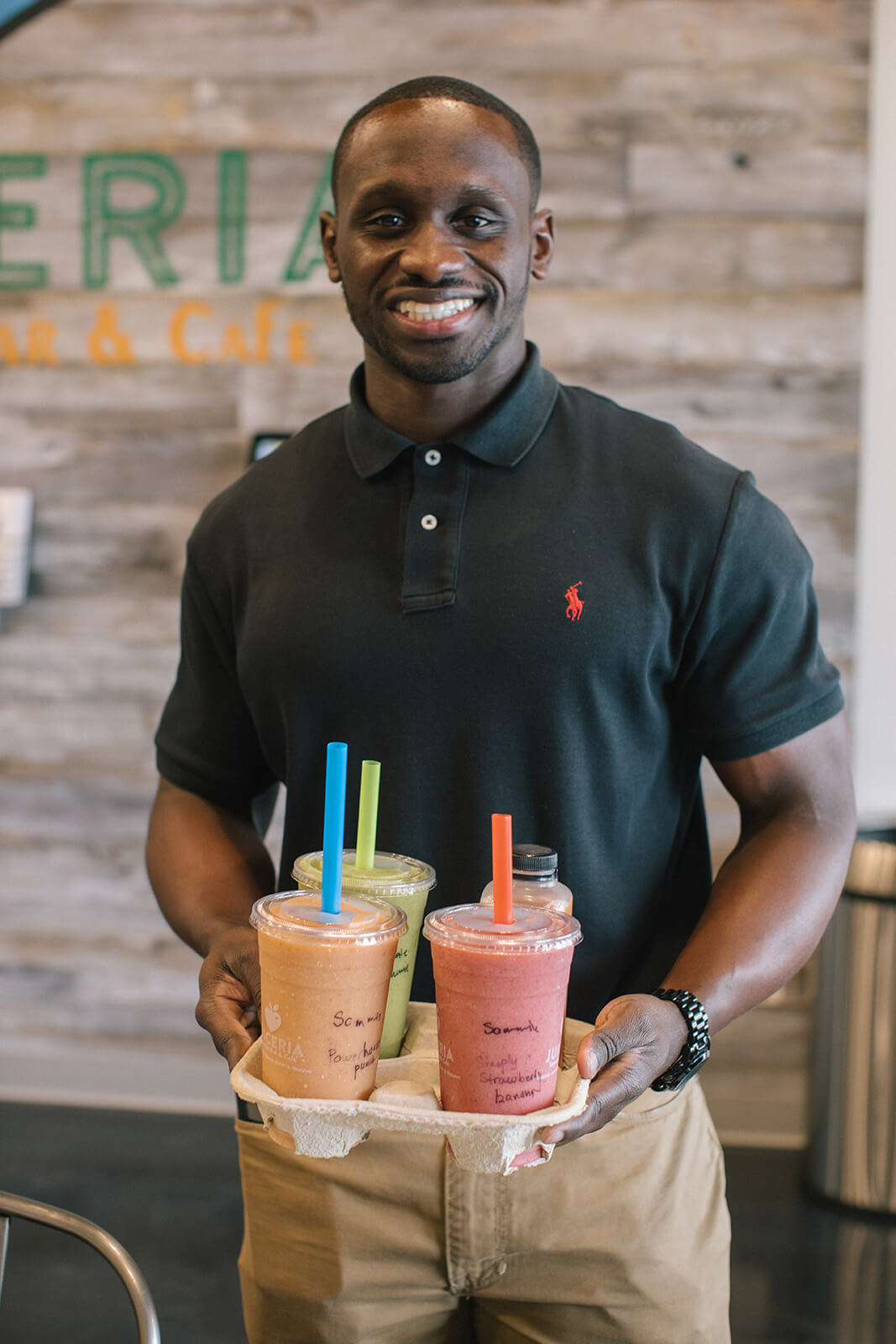 We use local and organic produce when available, and prepare our cold-pressed juices daily in-store. Our freshly prepared smoothies use fruit and ice as the base, unlike other large smoothie chains. Every method we use to prepare our food is designed to preserve the greatest amount of nutrients. This means, you get all the good stuff along with exceptional flavor! Our expertly crafted recipes will keep you energized all day and on track for your healthy lifestyle. With a variety of options to choose from and so many ways to pair up options, you'll never get tired of ordering from Juiceria! Want a smoothie with a lunch wrap? Juice and bagel for breakfast? How about an acai smoothie bowl as a mid-afternoon pick-me-up? The options are limitless. So, what are you waiting for? Go ahead and order online already! We'll see you soon!